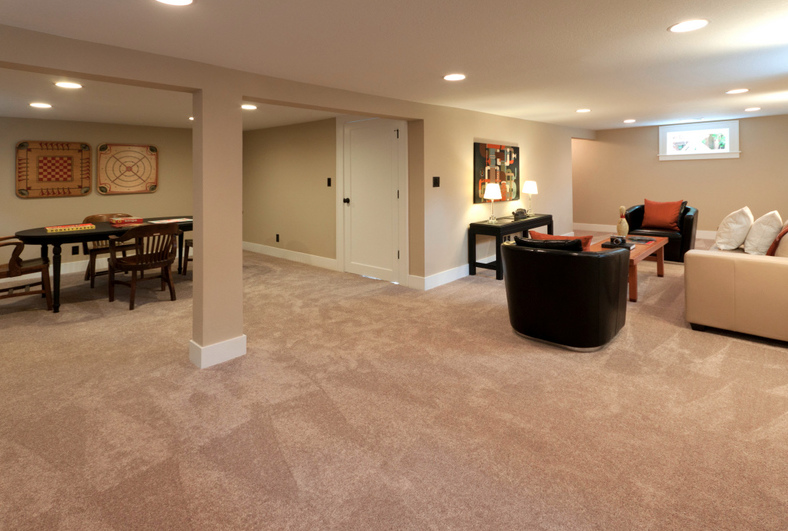 Basement Waterproofing
It's the morning after a big storm and you run downstairs and realize your entire basement is covered in half a foot of water. The basement you just finished, you just installed that new carpet and put a TV and gaming console downstairs for the kids. Now what? Before this stressful day happens to you, give City Sewer Of Midland a call for basement waterproofing.
Say Goodbye to Your Michigan Basement
The first part of fixing a wet basement is figuring out why you have a wet basement. This is where we come in. We will investigate the possible causes of your soggy nightmare, and then fix the problem. Basement waterproofing can protect against many of a wet basement's causes. A few common causes include:
Condensation. This is caused when cold concrete walls hit warm air. The water vapor rapidly cools when it hits the cold concrete and turns to liquid water.
Groundwater Runoff. Does your basement flood in the springtime, just after the snow has melted? That means that moving water is not properly diverted away from your basement.
Groundwater Swelling. This is caused by the water table by your home hitting a higher than usual point after a big storm or after a snow melt.
Ways To Fight Moisture
Here are the most common ways that basement waterproofing act against moisture inside your home.
By controlling and limiting the warm, humid air that enters your basement and sealing all vents from your dryer and downstairs bathroom. You can also use a dehumidifier and close your windows during hot and humid days.
Creating a slope that diverts water away from your foundation, divert gutters from the basement as well. Also increasing the length of your gutters to shoot water even further from your foundation.
Fortifying your foundation by fixing cracks and holes, waterproofing the walls in your basement and as a final bullet against a soggy basement, we can also install a drainage system.
Top notch service at very reasonable price.  I called at 5:45 p.m. and Josh arrived at 6:15.  He was extremely knowledgeable, helpful, friendly and efficient.  I can't recommend them enough.
Hours:
Monday - Friday
8:30 am - 5:30 pm
24/7 Emergency Calls are available 
Call to schedule an appointment
Payment Types
We Accept All Major Credit Cards, Insurance, Cash and Personal Checks